Are you considering a restaurant POS system? If so, you're likely wondering which type of system is best for your business. There are a few different types of systems available, but one of the most popular is cloud-based restaurant POS systems.
You can access data with cloud-based POS software from any location in the world. The Internet can be used to manage analytics, inventory management, and employee management. In other words, you'll realize that your shop is always right there.
A cloud POS can also assist you in offering better customer service by giving you real-time information on order status and table turns. It shouldn't be surprising that more and more restaurants are converting to cloud POS Software given its many benefits.
Reasons: Why Should You Choose A Cloud Restaurant POS
A cloud restaurant POS system is a software-as-a-service (SaaS) that gives restaurants the ability to manage inventory, track sales, and process customer orders through the cloud.
Cloud-based software offers several advantages over traditional on-premise POS systems, including scalability, flexibility, and cost savings. Here are six reasons why you should consider a cloud restaurant POS software for your business:
1. Scalability: Cloud restaurant POS software can be easily scaled up or down to meet the changing needs of your business. If you need to add more terminals or users, you can do so without incurring additional hardware costs.
2. Flexibility: A cloud restaurant POS can be accessed from any internet-connected device, giving you the flexibility to work from anywhere. You can also customize the software to fit the specific needs of your business.
3. Cost Savings: A cloud restaurant POS software typically requires no upfront investment and offers a pay-as-you-go pricing model that can save you money in the long run.
4. Increased Efficiency: A cloud restaurant POS can help streamline your operations and make your staff more efficient. With all of your data stored in one central location, you'll be able to quickly retrieve information and make changes as needed.
5. Improved Customer Service: Using a cloud restaurant POS to track customer orders and preferences can help you to provide better customer service. This data can be used to create specialized menus and niche marketing campaigns.
6. Peace Of Mind: A cloud restaurant POS offers increased security and reliability thanks to its data backup and recovery capabilities. In the event of a power outage or other disaster, you can rest assured that your data will be safe and sound.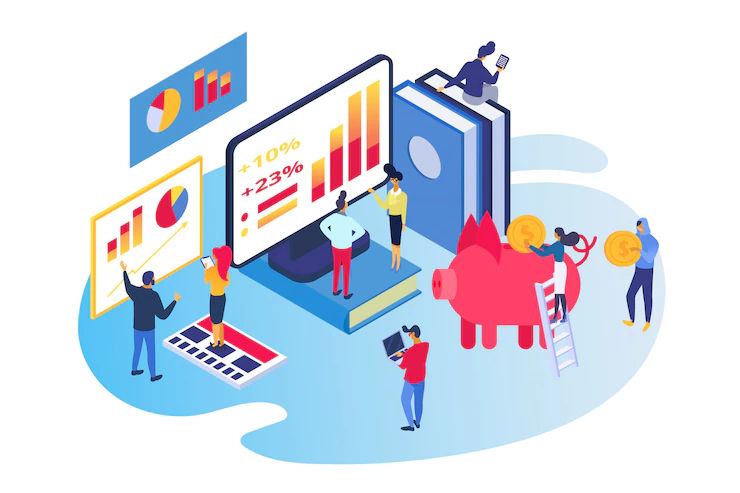 About Cloud POS Software
Cloud Restaurant POS helps restaurateurs streamline their operations and improve their bottom line. The system includes a point of sale, inventory management, and customer relationship management features. It enables restaurants to take orders quickly and efficiently, track inventory levels, and manage customer relationships.
In addition, Cloud Restaurant POS provides real-time reporting capabilities that help restaurateurs to identify trends and make data-driven decisions. The technology thus assists restaurants in increasing their operational effectiveness and financial success.
How To Choose A Cloud Restaurant POS Software?
When you're prepared to advance your restaurant, it's time to make an investment in a dependable point of sale (POS) system. But how can you pick the best option for your company when there are so many available? Here are five things to consider when selecting a cloud-based POS for your restaurant:
1. Ease Of Use: Your POS should be easy to use and intuitive, so staff can quickly learn how to use it with minimal training.
2. Scalability: You need a point-of-sale system (POS) that can expand as your business does. According to your needs pick a system that can be expanded with new features and functionality.
3. Integration: Your existing systems, such as those for accounting and inventory control, should be seamlessly integrated with a good POS system. To make integration simple, look for a POS that provides APIs or other integrations.
4. Support: You need to be able to rely on prompt and attentive customer support when something goes wrong with your POS. To ensure you can get assistance whenever you need it, make sure the company you choose offers 24/7 support.
5. Price: POS systems can vary widely in price, so it's important to find one that fits within your budget. But don't sacrifice quality for price – a cheap POS may end up costing you more in the long run if it's not reliable or doesn't meet your needs.
FAQs: Why Should You Choose A Cloud Restaurant POS
Q 1: How Might A POS Software Benefit The Restaurant Business?
A 1: Combining the benefits listed in this article, a POS system might allow you to give the customers in your store better customer service. Generally speaking, a POS system helps to simplify processes for your clients. This entails reducing waiting times, accelerating the scanning of items and payment procedures, etc.
Q 2: What Differentiates On-premises POS From Cloud POS?
A 2: On-premise POS data can only be viewed on-site, as was already established. This implies that making menu modifications or viewing the daily business report in your restaurant requires your personal presence. However, cloud POS software data is reachable from any location in the world.
Q 3: What Is A Cloud-based POS Software?
A 3: A web-based point-of-sale system called cloud POS software enables you to accept payments online without the use of large, expensive servers or pricey software that necessitates the purchase of new versions.
Wrapping Up
If you're still on the fence about whether or not to choose a cloud restaurant POS software, hopefully, this article has helped sway you in that direction. With all of the benefits that come with using a cloud-based system, it's hard to find good reasons not to make the switch.
Not only will your business be able to run more smoothly and efficiently with less downtime, but you'll also have access to features and updates that would otherwise be unavailable or too expensive for an on-premises system. So what are you waiting for? Make the switch today!