Are you looking for the best accounting software for your small restaurant? If so, you're in luck! In this blog post, we will discuss some of the best accounting software options including POS software that is available to restaurateurs.
We will also provide tips on how to choose the right accounting software for your business. So, whether you are just starting out or you are looking for a new solution, read on for information about the best accounting software for small restaurants.
POS Software
MarginEdge
Food Service Ace
QuickBooks Online
Wave
Xero
How To Choose The Best Restaurant Accounting Software?
As a restaurant owner, it is important to choose the right accounting software to manage your business. There are many types of accounting software available, so it's important to do your research and find the one that best meets your needs.
When looking for the best restaurant accounting software, make sure to consider factors such as pricing options, customer support, system setup procedures, and compatibility with other existing software and databases.
Not to forget cloud-based or automated features, security measures to protect customer data, integration with payment processing systems, and loyalty programs.
Once you have a general idea of what you're looking for in terms of features and functionality, do an online search to compare available products that fit those criteria. Check out customer reviews and ratings on third-party websites to get an idea of how satisfied people are with their restaurant accounting software.
Additionally, look for any special offers or discounts so you can get the most bang for your buck. Taking the time to find the best restaurant accounting software can greatly improve your day-to-day operations and save you money in the long run.
Choosing The Best Restaurant Accounting Software
When it comes to running a successful restaurant, one of the most important aspects is having the right accounting software. However, there are many different types of accounting software available and it can be difficult to determine which will best suit your needs.
It's important to consider factors such as ease of use, reporting capabilities, customer support options, and the ability to integrate with other systems. Furthermore, you should also look for features specific to the restaurant industry such as inventory control, payroll management, cost reporting, and budgeting tools.
Additionally, you should consider any additional fees associated with specific features or services that may come along with your chosen software. Taking time to evaluate these criteria upfront will help ensure that you choose an accounting package that meets all of your requirements and provides reliable results over time.
Ultimately, selecting the best restaurant accounting software for your needs can make a huge difference in ensuring that your business runs smoothly and your money is managed efficiently.
1. POS Software
POS (Point-of-Sale) software is an essential tool for any small restaurant, as it streamlines inventory tracking, payment processing, and accounting tasks. Being able to choose the best POS software for your business can be a huge help in staying organized and efficient.
Nowadays, there are many great options available that are designed specifically for small restaurant owners. Features may include menu setup tools, inventory tracking capabilities, reporting features, payment processing solutions, and easy integration with another system such as accounting or fulfillment.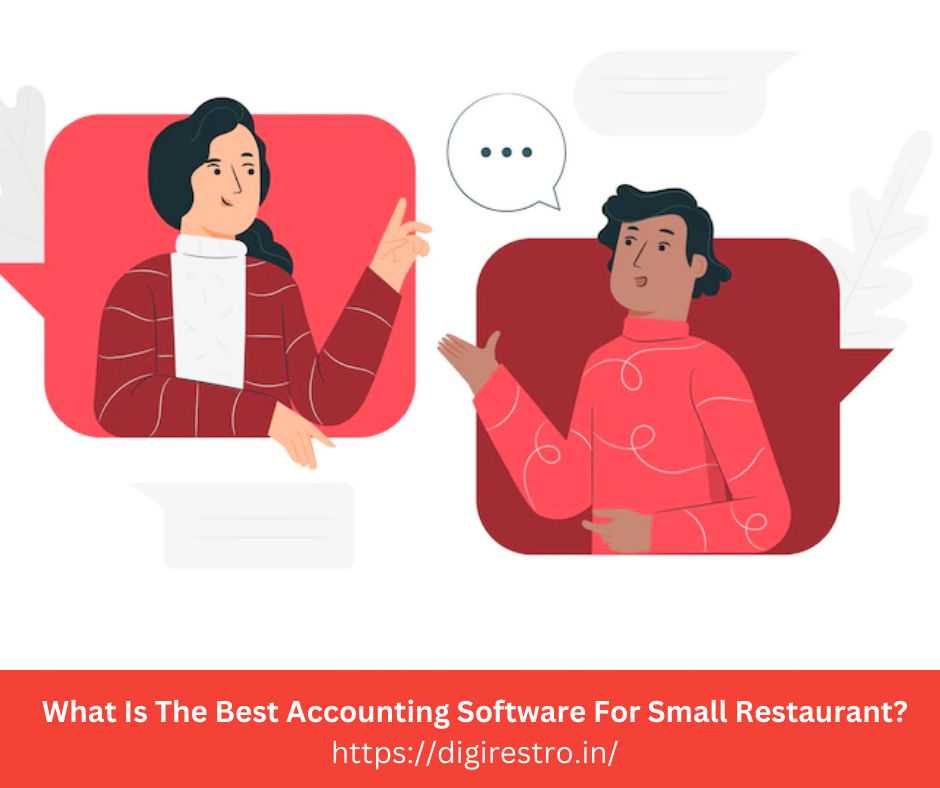 With the right POS solution in place, you'll be able to reduce errors, gain better control over costs and expenses, and grow your customer base. Moreover, excellent customer service is also a key factor when looking for the right POS software: easily accessible support personnel and product tutorials can make onboarding far less stressful.
The best accounting software for small restaurants should give you everything you need to run your business while ensuring impeccable organization and satisfaction of customers – so choose wisely!
2. MarginEdge
MarginEdge is the ideal accounting solution for small restaurants. Designed specifically to accommodate their unique needs, it allows restaurant owners to save time and money by quickly and accurately streamlining the bookkeeping process.
From cash flow forecasting to payroll management and more, MarginEdge has every tool that a restaurant needs in order to effectively manage its financials. With its intuitive user interface, users have access to all of their financial data in one convenient place—allowing them to analyze trends, spot potential issues, and identify opportunities for cost savings.
Beyond handling day-to-day tasks, MarginEdge offers a suite of powerful features that enable businesses to easily monitor costs, optimize operations, and make smarter decisions about how best to allocate resources.
For these reasons and more, MarginEdge is routinely cited as the best accounting software for small restaurants on the market today. Whatever your business's size or scope may be, you can rest assured that you have a leading solution for managing your finances with MarginEdge.
3. Food Service Ace
Food Service Ace is the ideal accounting software for small restaurants and food service businesses. The user-friendly platform offers a comprehensive suite of features to make managing finances easier than ever before. Bookkeeping features provide an easy way to track daily receipts, purchases, expenses, and deposits.
An interactive sales report ensures accurate tracking of all dining invoices, so owners can keep a close eye on their profits and losses. Food Service Ace also simplifies the management of inventory by providing detailed reports on what needs to be reordered, allowing owners to restock quickly without overordering or running out.
There's even a complete payroll solution that can handle employee payments accurately and efficiently. Overall, Food Service Ace provides all the tools needed to take control of restaurant finances in an easy-to-use package. Whether you're a solo operator or manage multiple sites, this accounting software will help your business succeed and grow.
Conclusion
In conclusion, the best accounting software for small restaurants is POS Software. It is user-friendly and affordable, and it can help you keep track of your finances. If you are looking for a more advanced program, then MarginEdge may be a better option for you. However, it is important to do your research before deciding which program is right for your business. Thanks for reading!