If you are the owner of a coffee shop, then you know that having a great Point of Sale (POS) system is critical to your success. So, in this article, you will get to know all about coffee shop POS system.
A good POS system will help you keep track of your inventory, sales, and customers. If you are looking for a more advanced POS system for your coffee shop, then check out the Cafe POS system. Cafe POS is a state-of-the-art POS system that was designed specifically for coffee shops.
It features a number of powerful features that will help you run your business more efficiently. In addition, Cafe POS is very intuitive and easy to use, so you will be able to start using it right away.
What Is Coffee Shop POS System?
A coffee shop POS system is a computerized software program that is typically used by retail businesses, such as coffee shops, to process sales transactions, track inventories and manage customer data.
This type of software typically provides an array of sophisticated features that can help businesses optimize their operations and better serve their customers. Some common features found in a coffee shop POS system include customized inventory tracking, employee scheduling, labor cost management tools, advanced reporting capabilities, and support for e-commerce storefronts.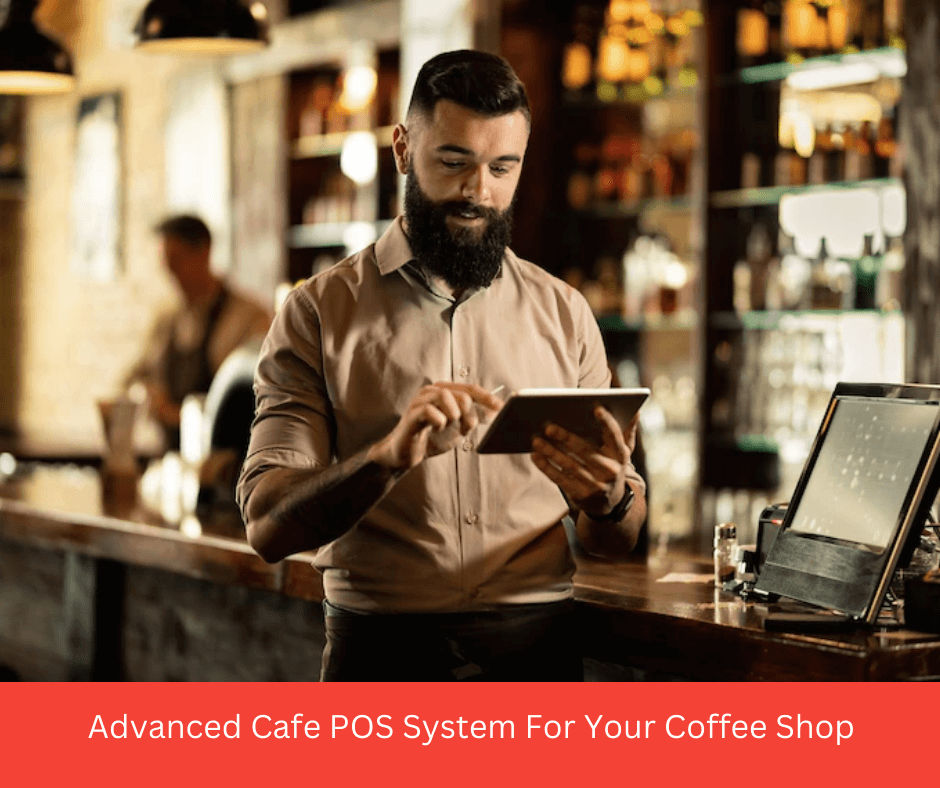 Additionally, many modern POS systems also offer built-in analytics tools that can provide insights into things like product popularity and store foot traffic patterns. Ultimately, a coffee shop POS system can be an invaluable asset for any retail business looking to improve efficiency and maximize profits.
7 Coffee Shop POS System
Your particular needs will determine which POS system is appropriate for your cafe or coffee shop. For instance, you might be primarily searching for a POS that offers free coffee, one that can function without dependable internet, or one that has tools for managing tables for dine-in customers.
Any specific functionality you need should be present in at least one of the cafe point-of-sale systems on this list. The top 7 coffee shop POS system for each sort of coffee shop and cafe business are listed below.
1. Digirestro POS System
A Digirestro POS system is the perfect choice for modern coffee shops and cafes. Designed to meet the needs of busy baristas and catering staff, this powerful software makes it easy to manage orders, track inventory, and handle payments quickly and efficiently.
With detailed reporting tools and customized settings options, the Digirestro POS system is sure to help you streamline your daily operations and optimize the performance of your cafe. Whether you are looking for a fast checkout solution or multi-station management capabilities, this versatile software can do it all.
Read more Best Menu Designing Tools For Restaurants and Cafes in 2022
2. Touchbistro POS System
A touchbistro POS system is essential for any coffee cafe looking to streamline its operations and increase profitability. This powerful, cloud-based system provides a wealth of features and benefits, including real-time inventory tracking and reporting, customer loyalty programs, mobile payment options, and more.
With touchbistro as your POS provider, you can run your business seamlessly from any device, whether you're in the cafe or on the go. With its wealth of features and capabilities, touchbistro is the perfect choice for any business needing superior POS software.​
3. Toast POS System
Toast is a popular POS (point of sale) system designed specifically for coffee shops and cafes. With advanced features like inventory management, data tracking, and payment processing, Toast is a powerful solution for owners and managers looking to streamline their business operations and grow their bottom line.
Additionally, users can easily create special orders right in the system, making it easy to customize each customer's order to meet their unique preferences. Whether you're looking for a powerful software solution to help manage your growing cafe or simply need a modernized way to take payments from your customers, Toast is an ideal choice.
4. LightSpeed POS System
LightSpeed is a powerful and highly customizable point-of-sale (POS) system for coffee shops and cafes. Designed to meet the unique needs of this particular industry, it offers a range of features that give businesses the tools they need to manage their day-to-day operations effectively.
Some key capabilities of LightSpeed include the ability to accept cash and credit card payments, process multi-item orders quickly, print receipts at the register or on demand, and integrate with other business systems such as accounting programs and inventory management software.
Furthermore, this advanced system is easy to set up and use, with intuitive controls that allow staff to quickly familiarize themselves with its various features.
5. Square POS System
A square POS system is essential for any coffee shop or cafe. Designed to manage transactions and inventory, this system can help you to streamline your operations and keep your business running smoothly.
Not only does it provide a fast and easy way to process sales, but it also lets you track your stock levels so that you always know exactly how much of each item you have available.
Additionally, the various reporting features of this system make it easy to analyze your sales data, allowing you to identify patterns and trends in customer purchasing habits. Ultimately, by choosing a square POS system for your cafe or coffee shop, you can ensure that your business stays profitable and efficient.
6. Revel POS System
Revel POS is a powerful system that can help coffee cafes streamline their operations and improve efficiency across the board. This cloud-based software provides a wide range of features, including inventory tracking, customer management, streamlined payments, and detailed analytics reporting.
Thanks to its intuitive interface and advanced functionality, Revel POS allows baristas to efficiently manage every aspect of their workflow and focus on delivering the highest quality coffee to every customer.
Whether you're looking to open a new cafe or enhance your existing setup, Revel POS is the perfect solution for achieving your business goals. With its easy integration, simple scalability, and affordable price point, this cutting-edge platform offers everything you need to succeed in today's competitive coffee landscape.
7. Clover POS System
Clover is a modern point-of-sale (POS) system designed specifically for use in coffee shops and other cafes. Unlike traditional POS software, which can be complicated and hard to navigate, Clover is simple and user-friendly.
It features an intuitive touchscreen interface that makes it easy to perform even complex transactions quickly. Furthermore, it includes powerful tools like reporting, inventory tracking, and marketing campaigns that help you manage your business effectively and stay ahead of the competition.
With its superior functionality and ease of use, Clover has everything you need to run your coffee shop with efficiency and precision. And at a price that won't break the bank!
Conclusion
Conclusion paragraph: If you're looking for an advanced cafe POS system that can help streamline your coffee shop operations, we recommend the Digirestro POS system. We've had great experiences with this system and it has helped us improve our efficiency and customer service.
Not only does the TouchBistro system offer a wide range of features, but it is also very user-friendly. If you're considering upgrading your cafe POS system, we highly recommend giving TouchBistro a try. Have you tried out the TouchBistro system? What was your experience like? Let us know in the comments below.
Read more What is the best and cheapest pos system for a small cafe?