If you are a restaurant owner, then you know how important it is to have restaurant POS system in place. Not only does it make your life easier, but it can also help you boost your bottom line.
Point of sale (POS) systems are used by retailers to track customer orders and process payments. A POS system typically includes a computer, a cash register, and a barcode scanner. POS systems can be used to track inventory levels, generate reports, and monitor sales data.
When a customer makes a purchase at a retail store, the POS system is used to process the payment and update the inventory levels. The POS system can also be used to generate reports that show sales data and trends over time.
POS systems can provide a number of hidden benefits for restaurants. For example, POS systems can help restaurants track customer orders and payments, monitor inventory levels, and generate reports. In addition, POS systems can be used to improve customer service and reduce fraud.
The Hidden Benefits Of Restaurant POS Software
As a restaurant owner, you know that a POS system is a necessary evil. You need it to track inventory, sales, and customers – but it can be a real pain to set up and manage. Fortunately, there are some hidden benefits of using a POS system that you may not have considered. Here are just a few:
More Detailed And Accurate Reports
It is impossible to overstate the value of reports to any business or organisation. Reports should ideally serve as the foundation for all business decisions, so it is imperative that they only ever include complete, correct information.
Modern POS systems have far larger storage capacities, which makes it possible to provide reports that are much more extensive than in the past. Today's POS systems use a Cloud-based system to store and integrate data, which allows businesses to rapidly access data for the creation of, among other things, very detailed sales and inventory reports.
You may create computations that are 100% precise and more using this system, which makes it absolutely essential for your organisation.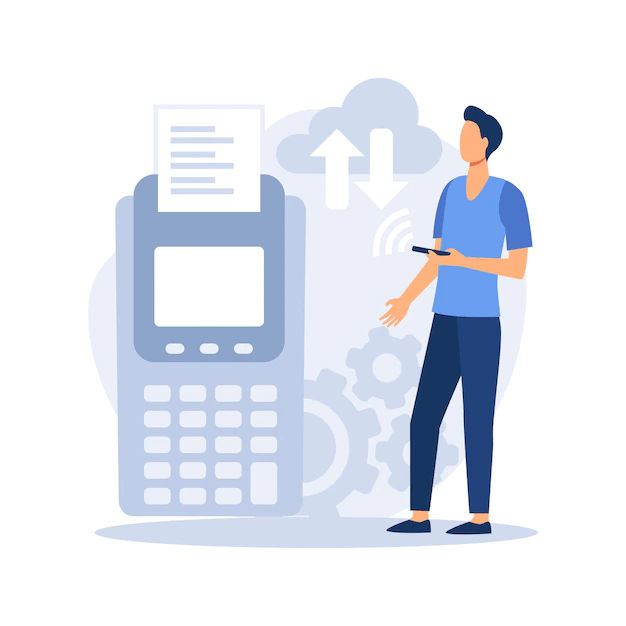 Enhanced Labor And Human Resource Functions
It used to be so time-consuming to create a payroll and maintain track of hours. With the introduction of POS systems, such times are now in the past—at least for the retail and restaurant industries.
Even if the POS system you're using is the most basic one available, it probably has the ability to handle timekeeping duties and connect to the company's payroll system. This makes it considerably simpler to keep an eye on workers' performance and effectively delegate jobs.
Because POS software can produce more accurate data, the days of workers performing manual cash register reconciliations are long gone. Your staff will have more time to focus on other critical activities like offering excellent customer service as they will have one or two fewer tasks to complete.
Personalized Customer Experience
When managing a POS system for your company, keep in mind that it has a client database with data that can help you personalise the customer experience. You can access a wealth of data that will enable you to track client behaviour, their order history, and personal information with just a few clicks, among other things.
You should configure your POS system to automatically send out promotional offers and discounts to customers in its database now that you have access to all of that data. You can ask it to develop reward programmes as well, which encourage brand loyalty in addition to influencing people's purchasing behaviour.
More Secure And Convenient Card And Mobile Transactions
Credit and debit cards have long been used as a form of payment, and POS software can directly and simply manage these kinds of transactions. Businesses no longer need to spend money on different peripherals that aid in the processing of purchases when they have a POS system. Most importantly, it has been discovered that processing credit and debit card payments through POS is quicker, safer, and more secure.
The popularity of mobile payments is beginning to challenge American card purchases. In fact, it is anticipated that 150 million people would utilise mobile payments in-store by the year 2021.
And if your company has a point-of-sale system, you're in luck since you can update it or incorporate third-party software into it so that it can process and accept payments through mobile wallets.
The advantages that POS software may provide for your restaurant or retail establishment seem to have no end. As of right now, POS systems are almost capable of performing anything for your company automatically. And while simple POS systems function as intended, more recent POS tend to be more adaptable and dependable. Having a more advanced, reliable POS system in place will make achieving your business goals much simpler right away.
FAQs
What Benefits Do POS Systems Have For Restaurants?
A POS system can enhance consumer happiness and shopping experience. The system makes it simple for restaurants to alter their menus, shorten wait times, and provide customers with a variety of accurate payment methods, including cash, cards, checks, and accounts.
What Aspects Of Restaurant POS Software Are The Best?
The top ten qualities Your restaurant's point of sale system needs a quick interface and checkout.
Simple to Control.
Simple to Use
Does Utilising A POS System At A Restaurant Have Any Drawbacks?
The following are some drawbacks of using a point-of-sale system that is Internet-based: If your Internet connection goes down, you can't access the system. Software-based POS systems come with continuing expenses. Upgrades to software can be pricey.
Conclusion
There are a lot of benefits to using POS system in a restaurant that are not immediately apparent. These systems can do more than just take orders and process payments; they can also help with things like inventory management, customer loyalty programmes, and even marketing. So, if you are thinking about getting a POS system for your restaurant, be sure to keep all of these hidden benefits in mind.
We hope that this article has helped you to know about the hidden benefits of restaurant POS software. If you have any questions then let us know in the comment. Thanks for reading.