POS refers to Point of Sale. Businesses use POS systems to streamline their operations and accept payments. This article will tell you what is the simplest POS systems.
POS systems can be divided into several types, but the simplest one is a cash register. The simple and easy-to-use nature of cash registers has led them to survive for centuries.
Cash registers might be the simplest POS system, but they're not always the best. Some advanced POS systems come with many features such as management of inventory, loyalty programs for customers, and analytics of the business.
If you are serious about your business and want to make it successful then POS system is a must. You have to choose the right type of POS system according to your needs.
A small business does not require too much attractiveness or features. It might be a good idea to invest in an advanced POS system if your goal is to improve your efficiency and grow your business.
How do you choose the right POS system for your business? If you want to succeed, you need an application that is easy to use and has all the features you need.
What Is POS? (Point-Of-Sale)
A POS (Point-Of-Sale) system is an essential part of any retail operation. POS systems allow you to run your business more efficiently since the software allows you to track every transaction.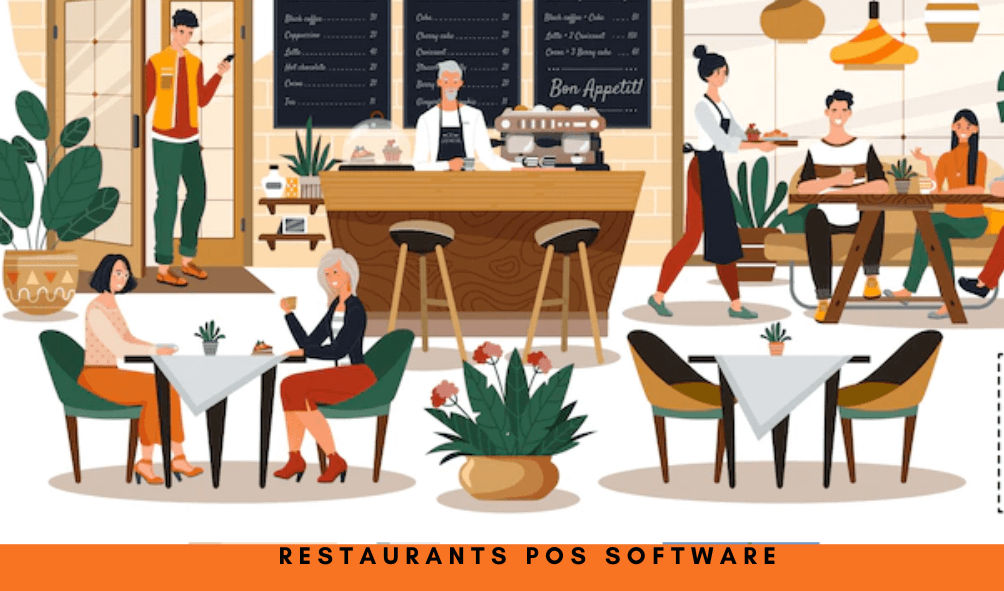 You should choose a Point of Sale system that's right for your business out of the many that are available.
To find the right POS system, you must first determine what you need.
Three components make up a POS system: hardware, software, and services.
POS terminals, barcode scanners, receipt printers, and cash drawers make up the hardware of the system.
Inventory management, sales processing, and customer tracking are all dependent on software, which is the brain of the operation.
Everything runs smoothly because of the services. It can include assistance with technical issues, training, and updates as well.
POS comes in different types, which is why it is important to select one that meets your specific requirements in terms of functionality and price. There are different types of systems that are needed for different types of businesses, such as ones that will accept credit cards and others that will integrate with their accounting software. Making a list of all the features that are essential to your business is the best way to figure out what you need.
5 Best Simplest POS Systems
The Simplest POS systems are the point-of-sale that are similarly easy to use as compared to other POS.
The following are five POS systems that are the simplest to use:
1) Square
Square POS is a credit and debit card payment system. This POS has a lot of features such as loyalty programs customer management of inventory and analytics. Square POS is also available on Android and IOS versions.
The Square POS allows businesses to connect to their existing point-of-sale systems. As soon as businesses are connected, they will be able to accept credit and debit card payments. POS software like Square also provides features like inventory management, loyalty programs for customers, and analytics for customers.
2) Toast
The Toast point of sale and management system helps restaurants increase sales, improve operations, and deliver amazing guest experiences. Every segment of the restaurant industry can benefit from Toast's POS system, from quick service to fine dining.
By implementing Toast, restaurants can streamline operations, increase revenue, and improve the guest experience. In addition to managing inventory, tracking sales and labor data, and accepting payments, the system can also help restaurants manage their finances.
3) Shopify
Shopify is a cloud-based point of sale (POS) system. The system includes an online store, a mobile app, and a retail POS system. With Shopify, businesses can manage inventory, process sales, track customer data, and more. The ability to sell products online is also simplified thanks to Shopify's integrations with major eCommerce platforms like Amazon and eBay.
The Shopify POS solution can be customized to meet the unique needs of any business. Your business will run smoothly with Shopify, whether you sell in-store, online, or with a mobile app.
4) Bindo POS
Bindo POS is a cloud based point of sale (POS) system designed for retailers of all sizes. Businesses can manage inventory, track sales and customers, and process payments with Bindo POS. Business owners can also use Bindo POS to streamline their operations with built-in reporting tools and accounting integrations.
5) Digirestro
A business is only as good as its point of sale system- that's where Digirestro comes in. Digirestro is a versatile and user-friendly POS software that helps businesses streamline their operations. From tracking inventory to processing payments, Digirestro does it all. And because it's cloud-based, businesses can access their data from anywhere, at any time. That means no more missed sales or lost data- with Digirestro, businesses can always be on top of their game. So if you're looking for POS software that will take your business to the next level, look no further than Digirestro.
Conclusion
By now you might have understood that your business can be made facile and more structured with POS. different businesses require different POS systems and we have given a variety of sme of the POS in this blog post. Also, tese POS are very simple to use.
Thanks for reading.
Read more – What POS system is cheapest?