Point of sale software is a type of computer program that is designed to streamline the process of ringing up sales and keeping track of customer information. Many restaurants use some form of point of sale software to manage their operations more effectively. If you are in the market for restaurant POS system, there are a few things you will want to keep in mind to ensure that you choose the right program for your needs.
There is a lot of software available on the market, and it can be hard to decide which program is right for you. When choosing POS software for your restaurant, you will want to consider the features that are most important to you. For example, some programs offer detailed inventory management tools while others focus more on customer loyalty programs.
There are a few different types of restaurant POS system available on the market. Some programs are more comprehensive than others, and some are designed for specific types of restaurants. For example, there are POS programs that are specifically designed for pizzerias while others might be better suited for fine dining establishments.
The price of the software is also something to consider. Some programs are more expensive than others, but you should make sure that you are getting a program that has the features you need. There is no point in spending a lot of money on a program that does not have the features you need.
Restaurant POS System: Important Factors To Consider
The advantages of POS mobility aren't the only factors motivating a large number of restaurant owners to upgrade their infrastructure. Restaurant owners are increasingly aware of the necessity to accept innovative payment methods, such as chip-and-pin cards, e-wallet apps, etc.
There are many reasons why US restaurant owners wish to move away from a legacy system. However, you must make sure that the restaurant POS system has a few characteristics before proceeding.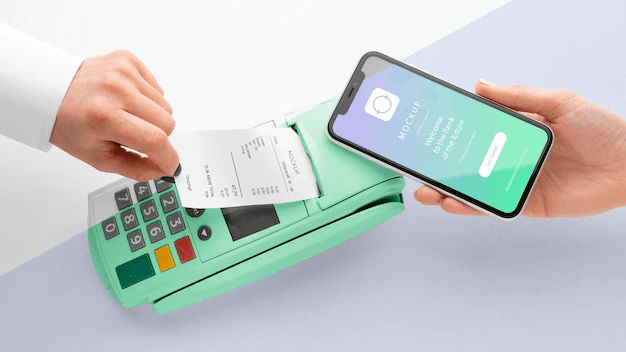 These qualities facilitate operations and will aid in the smooth operation of your business. They will also help you avoid any unnecessary expenditure.
Should Be Cloud-Based
Traditional point-of-sale systems rely on servers, which are frequently vulnerable to data loss and system crashes that cause downtime. In the case of a conventional POS system, feature upgrades also become very laborious and require a lot of manual labour.
There are many reasons why a cloud-based restaurant POS system is important for restaurants. Here are some of the most important benefits:
Increased Flexibility And Scalability: With a cloud-based restaurant POS system, businesses can scale up or down as needed without having to invest in new hardware. This makes it ideal for businesses that are growing or have seasonal fluctuations in customer traffic.
Improved Security: Cloud-based restaurant POS systems offer improved security features, such as data encryption, that can help protect businesses from data breaches and other cyber threats.
Reduced IT Costs: Cloud-based restaurant POS systems can help businesses save on IT costs, since they eliminate the need for on-premise infrastructure and IT staff.
Should Provide Robust Support
US restaurant owners frequently gripe that their POS service supplier does not offer enough customer support. Choose a POS system that has a solid commercial presence and is able to offer first-rate technical support.
A restaurant POS system's after-sales support might reveal how good it is. You shouldn't have to put up with subpar customer service as a user.
The support should be of the highest calibre so that you always have someone to turn to when you need assistance.
Should Provide Mobile Analytics
It's crucial to evaluate how your restaurant is doing. This enables you to determine whether operations at your restaurant are going smoothly. You should have the option of real-time reporting and analysis on your mobile device with a POS system.
Everyone has easy access to a mobile device, so having a function in your POS system that lets you control and monitor reports while on the move is crucial.
Since everyone has different needs and wants to view various reports, it ought to give you the ability to generate a custom report.
Viewing the performance, sales, and other relevant reports is more crucial for managers than it is for chefs to view the inventory reports.
Should Have The Restaurant-specific Features
Invest time in finding a POS that is relevant to your restaurant's kind and will improve the way your restaurant runs because every POS is restaurant-specific and contains features that make operation tasks easier.
A person running a QSR has different needs than a person running a fancy dining establishment. Find a restaurant-specific POS by looking for it to have those qualities. Look for a restaurant POS system designed expressly to make operating a bakery easier if you own one.
Should Provide End-to-end Management
Having a restaurant POS that offers end-to-end administration is always preferable to having numerous tools and software that handle different duties separately. For instance, there are numerous loyalty programmes and marketing solutions for restaurants that are available on the market, but they are ineffective without the data from the POS.
Having all of your processes run on the same platform simplifies everything and produces significantly better results. Your restaurant's point-of-sale system should be able to handle some of the following key operations:
Order taking and billing.
Table reservation.
Online ordering.
Stock and inventory management.
Base kitchen management.
CRM & Marketing.
Loyalty Programs.
Customer Feedback Management.
Reporting and analytics.
Conclusion
When choosing a restaurant POS system, it's important to consider your specific needs and choose a system that is scalable, offers robust support, and provides mobile analytics. It's also important to find a system that has restaurant-specific features and provides end-to-end management. In this article, we've provided some guidance on what to look for when choosing a system for your business.
We hope this article has helped you choose the right POS system for your restaurant. If you have any questions or feedback, please don't hesitate to contact us. Thanks for reading.