In today's modern world, technology has given us a great gift in the form of the internet and online sales. This has allowed many businesses to expand their reach beyond their local area and sell products and services all over the globe. One way to do this is by using restaurant pos software India to streamline the shopping experience and make it more efficient.
With this increased reach comes increased competition. In order to stand out from the crowd, it is important for food stores to offer a unique and convenient shopping experience that meets the needs of their customers. For food stores, this means that they can now offer their products to a much wider audience than ever before.
Digirestro is one such software that offers a number of features that can benefit food stores. With this software, businesses can track inventory, manage customer data, process payments, and much more. Digirestro is designed to work with a variety of different devices, so it can be used in conjunction with traditional POS systems or mobile devices.
By using Digirestro POS software, food stores can provide their customers with a better shopping experience while also increasing their own profits. To learn more about how your business can benefit from using Digirestro, contact us today.
Learn How Digirestro Pos Profit Can Help Your Food Store Grow
As the world becomes more digitized, the way we do business has to adapt as well. Many businesses have done this by moving their sales online in order to reach a larger audience. However, reaching a larger audience is only half the battle. The other half is providing them with a good customer experience so they'll actually make a purchase.
For food stores, this can be a bit tricky. Not only do you have to worry about stocking your shelves with the right food items, but you also have to make sure the checkout process is quick and easy. If it's not, you run the risk of losing customers to your competitors.
That's where Digirestro comes in. Digirestro is a cloud-based point of sale (POS) system that's specifically designed for food stores. Not only does it make it easy to keep track of your inventory, but it also makes the checkout process quick and easy.
What's more, Digirestro works like popular food platforms like zomato, swiggy so you can reach even more customers.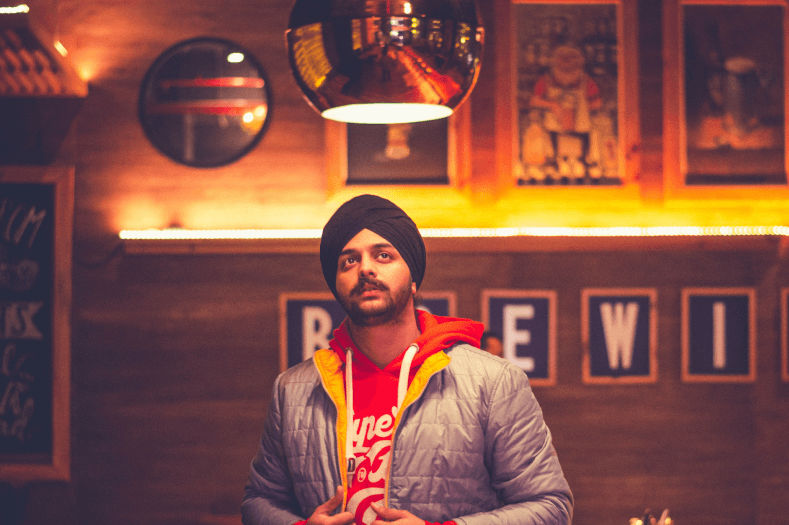 How Food Storing Is Benificial In Restaurant?
There are many benefits to storing food in a restaurant. It can help to keep food fresh and allow you to save money by buying in bulk. It can also help you to keep track of inventory and ensure that you have enough food on hand to serve your customers. When it comes to storing food, there are a few things that you will need to consider.
The first thing that you need to think about is the type of storage containers that you will use. There are many different options available, so you need to choose the ones that best meet your needs. You also need to consider the size of the containers. If you are only storing a small amount of food, then you may not need to invest in large storage containers. However, if you are planning on storing a lot of food, then you will need to invest in larger containers.
Another thing to consider is the location of your storage containers. You need to make sure that they are stored in a cool, dry place. If they are stored in an area that is too warm or too humid, then the food can spoil.
Finally, you need to think about the type of food that you will be storing. Some foods require special storage conditions, so you need to make sure that you are aware of these requirements before you start storing the food. Once you have considered all of these factors, you should be able to choose the best way to store food in your restaurant.
How Digirestro Restaurant Pos Software India Helps To Grow Your Food Store?
POS software helps restaurants to manage their inventory, track sales, and analyze data to make better business decisions. A POS system can also help you grow your customer base and keep track of your best-selling items. Restaurant POS software India come in a variety of shapes and sizes, so it's important to find one that fits your specific needs.
Digirestro is one of the leading restaurant POS software India providers. We offer a variety of features that can help you grow your business, including:
Inventory management: Digirestro's inventory management system lets you track your food and beverage products so you can always be aware of what's in stock. This feature is especially useful for restaurants that serve a large number of different dishes.
Sales tracking: Our sales tracking system allows you to see which menu items are selling well and which ones need to be improved. This information is vital for making informed decisions about your business.
Customer management: Digirestro's customer management system lets you keep track of your customers' contact information and dining preferences. This information can be used to customize your marketing efforts and improve the overall customer experience.
Analytics: Digirestro's analytics tools give you insights into your business that can help you make better decisions. You can see how different factors affect your sales, such as the time of day or week, weather, and promotions.
If you're looking for a restaurant POS system India that can help you grow your business.
Conclusion
A food store is a great way to provide fresh, healthy food to your community. It can also be a great way to make a profit. However, before you can open a food store, there are a few things that you need to consider. You need to choose the right location, find the right storage containers, and decide what type of food you will be selling. Once you have considered all of these factors, you should be able to open a successful food store.
We hope that this article has helped you to know how to grow your food store using digirestro POS profit. If you have any questions then let us know in the comment section. Thanks for reading.