Are you looking to make your restaurant more eco-friendly? Thankfully, there are plenty of simple ways to do so. In this blog post, we'll explore 5 ways to make your restaurant more eco-friendly including restaurant POS Software. Keep reading for tips on how to reduce your carbon footprint and help preserve our planet!
1. Switch to energy-efficient lighting. LEDs use up to 80% less energy than traditional incandescent light bulbs, and they last up to 25 times longer.
2. Install a kitchen recycling program. This will help you recycle food waste, cardboard packaging, aluminum cans, and other recyclable materials.
To know more, keep reading this blog post.
Here Are The 5 Ways To Make Your Restaurant More Eco-Friendly
Did you know that the restaurant industry is one of the biggest contributors to environmental pollution? It's responsible for about 5% of all greenhouse gas emissions!
If you're looking for ways to make your restaurant more eco-friendly, we've got you covered. From small changes that can save energy and resources, to bigger projects that will help reduce your environmental impact, we've compiled a list of five easy ways to green your restaurant. Ready to get started? Let's go!
1. Use Energy-Efficient Appliances: One of the easiest ways to make your restaurant more environmentally friendly is to switch to energy-efficient appliances. This will not only help reduce your carbon footprint, but it will also save you money on your energy bills.
2. Use Restaurant POS Software: Restaurant POS software can help your restaurant save money and become more eco-friendly. For example, utilizing a digital menu can help to reduce paper waste. Customers can view the menu on their own devices, and ordering can be done electronically.
This also helps to speed up the ordering process, as waitstaff won't have to take time to input orders into the system manually. Additionally, you can use the software to track your inventory and food waste.
By keeping track of what you're using and what is being thrown away, you can make adjustments to reduce wastefulness. As a result, you'll save money on food costs while also helping to reduce your restaurant's environmental impact.
3. Compost: Composting is a great way to reduce waste and help fertilize your garden or potted plants. All you need is a bin where you can collect food scraps and other organic materials. Once it's full, you can simply add it to your compost pile or bin.
4. Use Natural Lighting: Where possible, try to take advantage of natural lighting instead of electric lights. This will help reduce your energy consumption and lower your carbon footprint.
5. Educate Your Staff And Customers: One of the best ways to make your restaurant more eco-friendly is to educate your staff and customers about the importance of going green. You can do this by displaying posters or flyers around your restaurant or by holding special events or workshops.
By implementing these five tips, you can make a big difference in reducing your restaurant's environmental impact. Not only will you be helping the planet, but you'll also be saving money in the long run.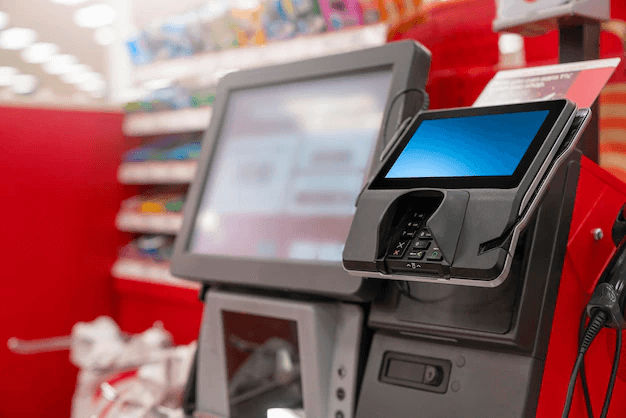 All About Restaurant POS Software
A restaurant POS software is a software application that streamlines and automates various Food & Beverage operations in a restaurant. A thoroughbred POS software for restaurants will not only automate operational tasks such as order-taking and payments but also help you manage your inventory, analyze your sales data, and much more.
In short, a good restaurant POS software will help you run your FOH and BOH operations like a well-oiled machine! Here are some of the most important features to look for in a restaurant POS software:
+Order management: The best restaurant POS software systems will offer streamlined order management features that make it easy for your waitstaff to take orders and send them to the kitchen or bar. Look for features such as split bills, table management, quick item search, modifiers, and upsells.
+Payments: Of course, you'll want your POS system to accept all major credit and debit cards as well as mobile payments such as Apple Pay and Google Pay. But beyond that, look for features such as tips, gift cards, and loyalty programs.
+Inventory management: A good restaurant POS software will offer inventory management features that make it easy to track your food and beverage items. Look for features such as recipe costing, vendor management, low inventory alerts, and menu engineering.
+Data analytics: A good restaurant POS software will offer data analytics features that give you insights into your sales, customers, and operations. Look for features such as sales reports, customer tracking, employee performance tracking, and table turn times.
FAQs: 5 Ways To Make Your Restaurant More Eco-Friendly
Q 1: How Can A Restaurant Practice Sustainability?
A 1: Recycle cardboard, glass, and wood boxes. Replace plastic and Styrofoam products with recyclable containers and reusable cups. Sign the Last Straw Pledge with the other thousands of restaurant owners that care about the environment (reducing or eliminating plastic straws).
Q 2: Why Should Restaurants Practice Sustainability?
A 2: Sustainable business methods in the restaurant industry will increase profits by lowering operating expenses. Reducing waste translates into cost savings for businesses because trash production costs money.
Q 3: What Is Sustainability At A Restaurant?
A 3: Restaurant sustainability is the practice of reducing an organization's environmental impact. Restaurants ought to conduct their business in a way that safeguards, conserves, or improves the environment.
Q 4: What Are Some Examples Of Green Products?
Six examples of everyday products that are environmentally friendly
Recycled-fabric clothing, eco-friendly shopping bags, and more. Utilize a stainless steel water bottle, LED lighting, a kitchen composter, or a compost pail. B-Cap refills the capsule.
Q 5: What Would You Say About A Restaurant's Atmosphere?
A 5: Ambient can be used to describe the setting of the restaurant, which has a laid-back ambiance and relaxing background music playing. The atmosphere is created by the restaurant's entire design and decor, which exudes refinement and sophistication, as well as the candlelit illumination.
Final Words
We hope you'll consider implementing some of these tips in your restaurant to make a positive impact on the environment and your bottom line. And if you're looking for more ideas, be sure to check out our guide to eco-friendly restaurants! Thanks for reading.
Read more How to Start a Restaurant in India