Our Unique Displays help build more business and less stress
The displays you need to run your Restaurant smooth and fast.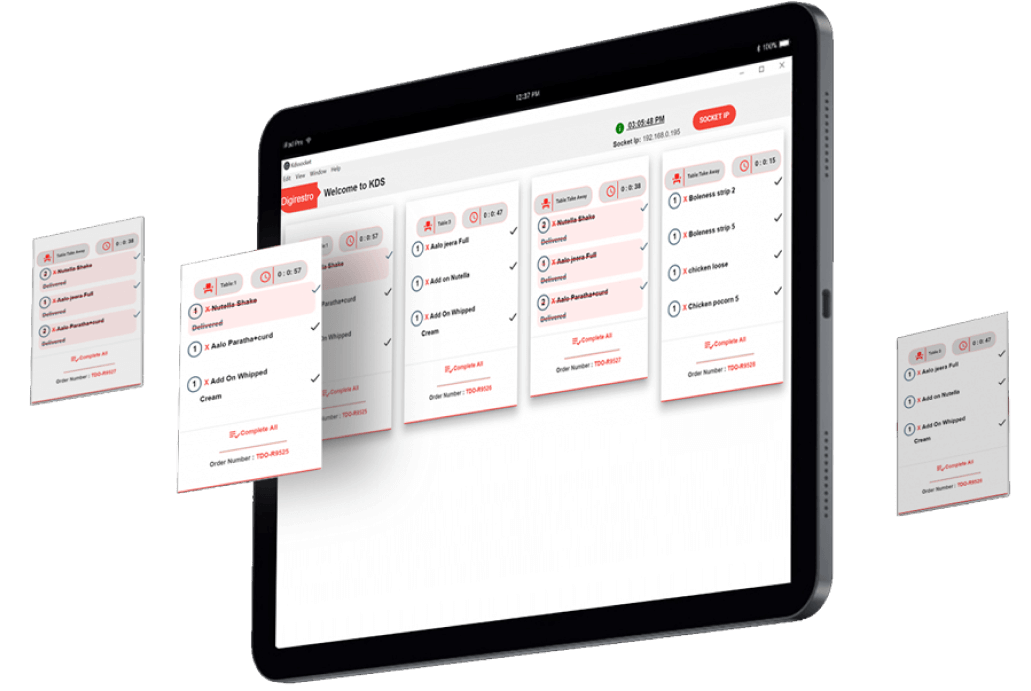 A traditional kitchen printer and paper KOTs have a reasonable recurring cost incorporated with it and have high chances of human errors in case paper KOT got missed from the chef or got spoiled because of heavy mess in the kitchen.
However KDS, with one time hardware investment which can help you to save your recurring printer paper roll cost and increase efficiency of Kitchen Staff.
Unlike the KOT printer, KDS will play a buzzer sound in the kitchen to notify the chef about the new order.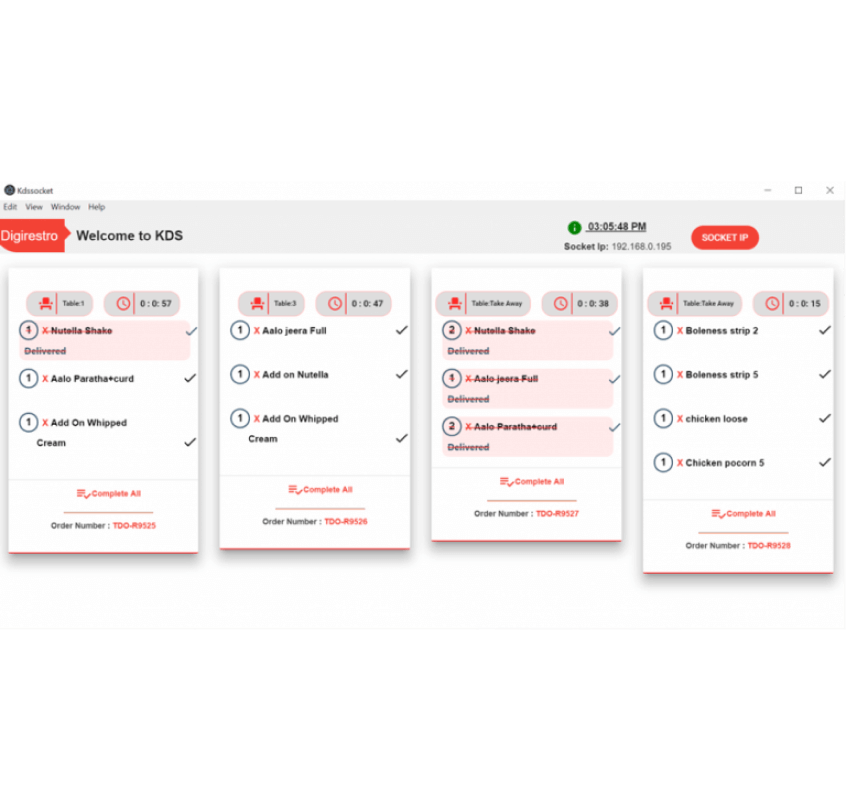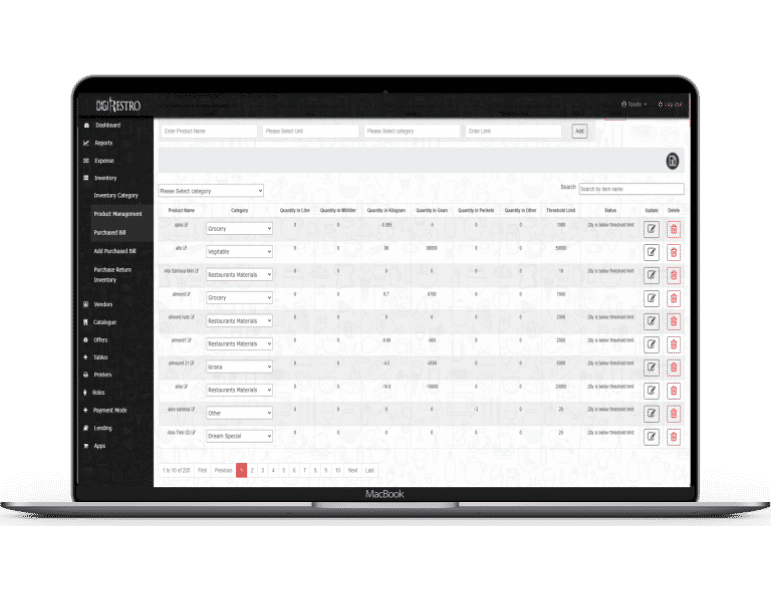 Consolidated Screen for all your KOTs.
All your running and past orders from DigiRestro POS will be consolidated and displayed on a single Kitchen Display Screen in the form of KOTs with item names and quantities mentioned in it.
From the KDS screen only you will be able to mark Item/order ready for serve.
All the dish modifiers, dish and order level instructions will be visible on the KDS screen which will allow the chef to prepare the order according to the customer's requirement.
KOT will only disappear from the screen once the chef marks it as prepared, this will eliminate the chances of human errors.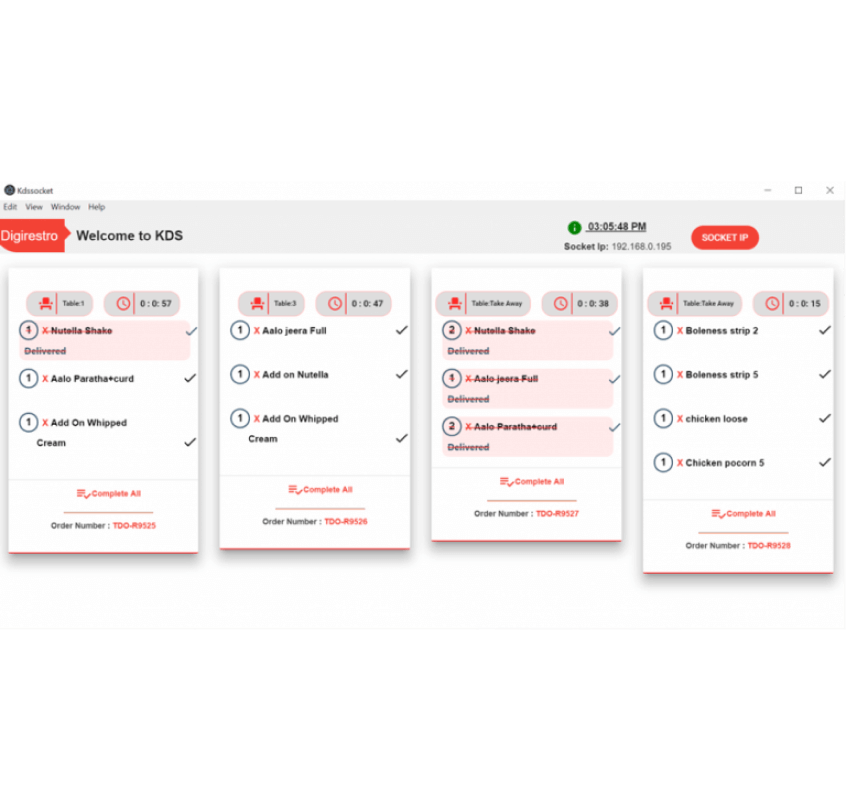 With Digiresto KDS, you can configure time based color coding to KOTs on the KDS. You can configure the food preparation timings according to your need and KOT color will change after the set time.
This color coding feature in KDS will help chefs to identify pending orders and prioritize those.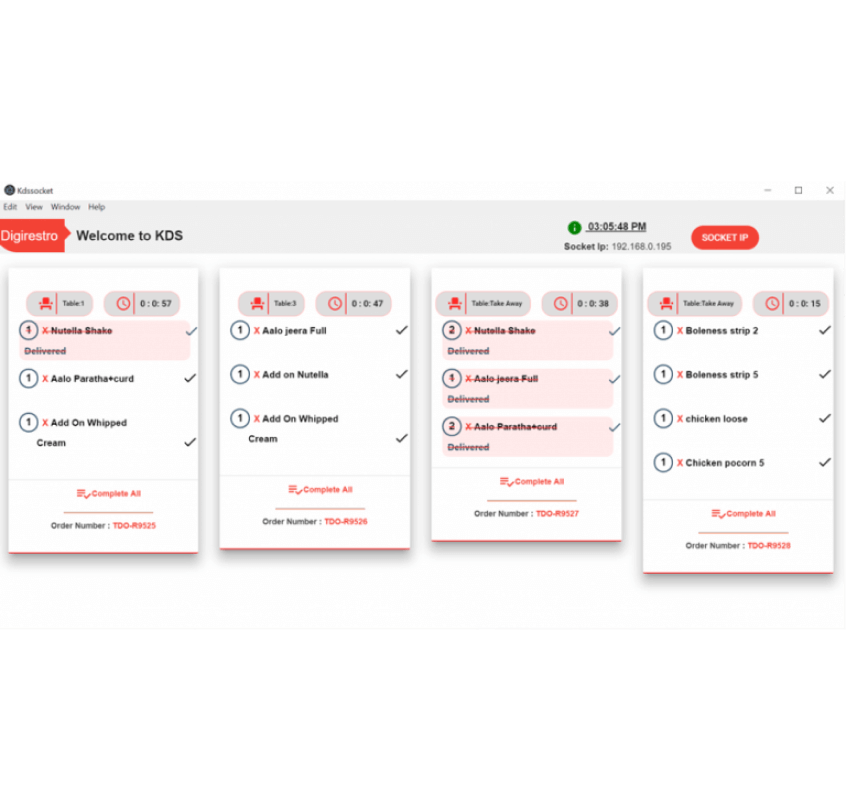 KDS can help you to track all valuable data pointers which are required to evaluate the performance of your kitchen. All the operations happening on the KDS can be extracted as a report.
Some critical data pointers could be :
1- Avg. Order Preparation Time. 
2- # Order prepared within time. 
3- # Delayed Orders.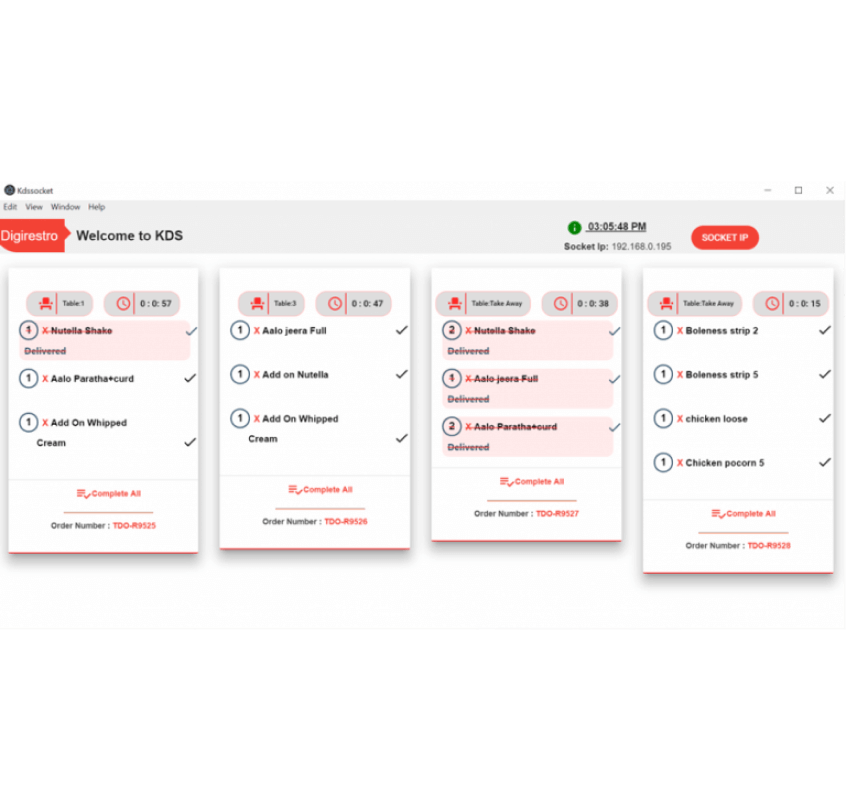 Trusted by more than 1000+ Restaurants
Are you ready to grow your business with us?