Point of sale (POS) is the place where customers execute transactions in exchange for goods or services. A restaurant POS system is a software-based system that helps businesses manage transactions, track sales and inventory, and streamline operations.
Pricing reviews can be found online for a variety of software products, including restaurant POS system. Free demos of restaurant POS software are also available from many software providers. This type of review can help you get an idea of the features and benefits of each software product, as well as the associated costs.
When considering pricing reviews and free demos, it is important to keep in mind that the best way to make an informed decision about which software product is right for your business is to actually try it out in your own restaurant. However, these types of reviews and demos can give you a good starting point when researching different software products.
The right POS system for your restaurant can make a big difference in your bottom line. A good restaurant POS system will save you time and money by streamlining your operations and giving you valuable insights into your business.
To find the best restaurant POS system for your business, you need to consider your specific needs and budget. In this article, we'll review the top three restaurant POS systems on the market and help you choose the best one for your business.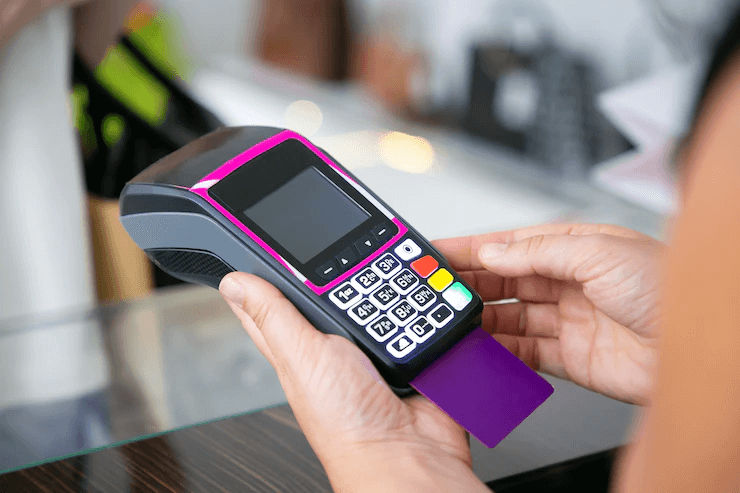 Restaurant POS System: Overview
A restaurant POS system is a comprehensive solution that helps manage all aspects of a foodservice business, from customer orders and payments to inventory and employee management. A POS system can be used in any type of restaurant, including full-service, quick-service, and buffet-style establishments.
There are many different types of restaurant POS system on the market, so it's important to choose one that best fits the needs of your business. Some systems are more comprehensive than others, offering features like online ordering, table management, and loyalty programs. Other systems are more basic, offering only the essentials like order taking and payment processing.
No matter what type of system you choose, a good restaurant POS system will help you run your business more efficiently and boost your bottom line.
Restaurant POS System: Price
There are a lot of factors to consider when it comes to pricing for restaurant POS system. The most important factor is usually the cost of the hardware and software itself. However, other factors such as support, upgrades, and training can also play a role in how much you ultimately pay for your POS system.
The cost of hardware and software is often the biggest consideration for restaurant owners when it comes to pricing for their POS system. In many cases, the price of the hardware and software can be a major determining factor in whether or not a restaurant owner chooses to implement a particular system.
However, it is important to keep in mind that the price of hardware and software is only one part of the equation when it comes to pricing for restaurant POS system. Other factors, such as support, upgrades, and training, can also play a role in the overall cost of the system.
Restaurant POS System: Reviews
As a restaurant owner, you know that good reviews are important for business. They can help you attract new customers and keep your existing ones coming back. But what you may not realize is that your POS system can play a role in getting those all-important positive reviews.
When customers have a positive experience at your restaurant, they're more likely to leave a review. And when they do, they'll mention your POS system by name. That's because POS systems make the dining experience smoother and more efficient – two things that diners really appreciate. In fact, studies show that 74% of consumers say they would leave a positive review after a positive experience with a business's technology.
But it's not just about getting positive reviews. Your POS system can also help you avoid negative ones. How? By giving you the ability to track and manage customer complaints. With the right information at your fingertips, you can address problems quickly and prevent them from happening again in the future. As a result, you'll keep your customers happy and your business reputation intact.
So, if you're looking to boost your restaurant's online reputation, make sure you choose a POS system that will help you get there.
Restaurant POS System: Free Demo
A free demo is a way for restaurant owners to try out POS software without having to commit to a purchase. This can be an important deciding factor when choosing which software to ultimately purchase, as it allows you to test out the features and functionality of each software program before making a decision.
When evaluating different restaurant POS system programs, be sure to ask about free demos so that you can make the most informed decision possible for your business.
FAQs: Best Restaurant POS System – Pricing, Reviews & Free Demo
What Is The Most Popular POS System For Restaurants?
The 3 Best POS System for Restaurants of 2022
Best Overall: Digirestro
Best Free Option: TouchBistro.
Best for Dine-In Restaurants: Upserve.
What Are The Two POS Machines' Most Popular Operating Systems?
Each OS has advantages and disadvantages. Typically, iOS and Android are advised for small stores while Windows is preferred for large stores. Business owners might want to move beyond this distinction, however, given the evolution of POS technology and shifting customer demands.
What Does A Basic POS System Cost?
System costs for restaurant POS systems typically range from $79 to $150 per month. The cost of the hardware is a one-time fixed cost that starts at $799 in addition to the monthly software costs.
Conclusion
Choosing the right restaurant POS system is an important decision for any business. With so many options on the market, it's important to choose a system that best fits the needs of your business. Consider factors such as price, reviews, and free demos when making your decision. And always make sure to test out the system before you