The food truck craze is on the rise in India, where it has experienced phenomenal growth of 7.9%, making it unquestionably a successful restaurant business concept. Let's read about the 5 simple strategies to increase sales in food trucks.
Promote A Unique Selling Point
Increase Output Speed
Change Or Add A New Menu Item Seasonally
Create Combo Meals
Play With Different Locations
Food trucks, which are expected to rise at an average annual rate of 8.4%, are causing a stir in the market. Food trucks have become a well-liked business concept for many aspiring restaurateurs because of their ease of use and lower initial expenditures.
Even though they are more mobile and have fewer operating costs, managing food trucks may be a huge challenge. We must first concentrate on enhancing the food truck's overall effectiveness if we are to provide an answer to the age-old question of "how to improve sales in food trucks?".
A Guide: 5 Simple Strategies To Increase Sales In Food Trucks
A food truck owner can use an infinite number of marketing techniques in an effort to boost sales, but the trick is determining which ones will last.
In the big picture, getting more customers and generating more sales is the best method to boost food truck sales. So how are you going to pull that off?
Owners of food trucks can start with the five tactics listed below.
1. Promote A Unique Selling Point
One of the most important factors in a food truck business's ability to turn a profit is this. Create a unique selling proposition for your food truck if you want to improve sales and positive word-of-mouth about your company. There are many food trucks available; what sets yours apart?
Your food truck must have a distinctive look, a suitable moniker, and something special to serve.
2. Increase Output Speed
You must increase employee productivity if you want to grow revenue at your food truck business. It does not mean quickly serving your clients. Get an excellent food truck POS system instead.
Using a food truck POS to handle daily operations has many advantages, including quick billing and simple analysis.
Simple billing: No matter where you are, you can instantly produce bills while traveling. You can quickly create invoices with the aid of a POS system that supports Bluetooth printing, allowing you to service more clients.
Integrated CRM: Connect your CRM to collect customer information and categorize customers based on their behavior. You may send customized emails and SMS notifications thanks to this.
Real-time reporting: You can track your food truck's progress and examine real-time reports about it from any location.
Mobile ordering: It is an essential feature for your food truck in today's technologically advanced society. You might receive real-time updates on the orders as they progress by using a food truck POS system.
3. Change Or Add A New Menu Item Seasonally
It is not a good idea to use the same menu year after year, even if it is the best menu for your food truck. Although changing the menu can be difficult, doing so is essential to increasing sales. If you want to draw in more consumers, you might think about occasionally changing your menu.
At a specific time, you can debut a new seasonal meal. During the mango season, for instance, you can use mangoes to make a new cuisine dish. As consumers these days are extremely experimental and do not hesitate to try new foods, this adds some diversity to your menu and helps to increase sales.
This is a tried-and-true strategy to keep clients coming back in search of something different.
Make sure your menu has been well-planned as well. The best food truck menu should be simplified and feature your most well-liked and profitable dishes.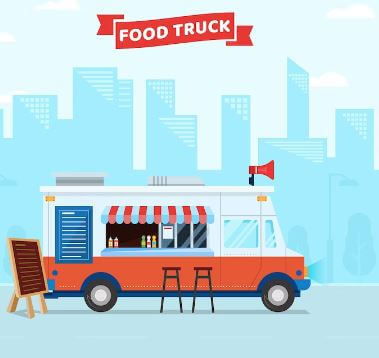 4. Create Combo Meals
Combo meals are a terrific strategy to increase client spending. These combos ought to be reasonably priced and give your consumers a filling lunch. To create a combo meal, choose the ingredients and combine them.
Also, it is a great approach to mix low- and high-profit items because it incites customers to buy more than they originally intended. Teach your employees to offer the combos and present them in a way that will appeal to your clients.
Combos are a fantastic technique to boost sales and highlight the menu items that aren't doing as well.
5. Play With Different Locations
A food truck's marketplace is expanded because it lacks a permanent location, in contrast to a restaurant. You can always drive to a location where you believe you can make more money and sell more food if you feel that one location is not performing well for you.
You are free to leave your cars in close vicinity to commercial areas, nightclubs, etc., but you must make sure that you are not violating any specific location's parking rules.
After all, parking is important; even if you serve the best meals, your sales will suffer from a bad parking situation. Building a solid reputation for your food truck would benefit from having a great and convenient location.
A variety of food trucks, food carts, and street food vendors now sell their wares to clients at food truck parks, which are essentially food hubs. Due to the variety of options available to clients, these areas have consistent foot traffic.
Wrapping Up
Without considering how to advertise your food truck business, you cannot create a solid business plan. We truly hope that you found these 5 simple strategies to increase sales in food trucks valuable and practical. Use these tactics consistently and observe the money flow!