Are you in the market for POS software for your restaurant? In that case, it's crucial to pick a system that has all the functionality you require. There are so many interconnected elements, and it feels like there is always something new to learn. Making ensuring your point of sale (POS) software is capable is crucial in light of this.
POS software is a crucial tool for modern businesses, offering a convenient and efficient way to manage transactions and track financial data. This software provides businesses with unmatched visibility into their operations.
It does by integrating with existing accounting systems or databases, enabling them to make data-driven decisions and stay ahead of the competition. Additionally, POS systems often offer a wide range of customizable features that can help businesses run more efficiently and maximize profits.
All You Need To Know: 5 POS Software Features That Are Absolutely Essential For Your Restaurant
Having the proper POS software is vitally necessary for operating a successful restaurant. You may increase productivity, enhance customer service, and simplify operations with the aid of the appropriate software. There are countless features and capabilities that different types of POS software can offer, but here are five that are truly essential for any restaurant:
1. Inventory Tracking: Managing inventory can be notoriously difficult in the restaurant industry, especially at larger establishments with complex food prep processes and complex supply chains.
A good POS software will track inventory levels automatically, letting you keep a clear view of your stock holdings at all times and avoiding costly over-ordering or stock-outs.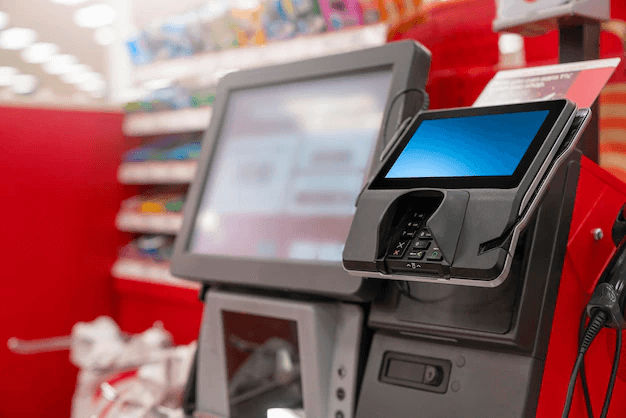 2. Order Customization: Providing an excellent customer experience is vital for the success of any restaurant business. A good POS system should offer customizable ordering options that allow customers to personalize their orders to suit their preferences and dietary needs. This will streamline the ordering process for both you and your customers, increasing satisfaction levels across the board.
3. Payment Processing: Accepting payments seamlessly is another must-have feature for any modern POS system. This means offering a variety of payment methods – from credit cards to cash transactions – as well as allowing payments to be processed quickly so that your staff can move on to other tasks without unnecessary delays.
4. Reporting Tools: Being able to generate detailed reports about your business operations is vital for understanding how well your restaurant is performing and identifying areas where improvements might be needed.
The right reporting tools should provide meaningful insights into sales trends, employee performance levels, and much more, giving you valuable data to act on going forward.
5. Mobility Options: Finally, make sure that your POS software offers built-in mobile capabilities such as apps or web interfaces that allow you or your employees to complete key tasks like taking orders wherever they are in your establishment or beyond – whether it's in the kitchen preparing food or waiting tables at a busy shift change time!
With these capabilities built in you'll always have everything you need right at your fingertips no matter where you are in your restaurant business. Ultimately, when choosing a POS system for your restaurant, these essential features should be front and center on all of your decision criteria lists!
About POS Software
POS, or point of sale, the software is a type of computer program that is used in retail settings. This software helps businesses to manage financial transactions and track customer data, allowing them to keep accurate inventory records and process sales quickly and efficiently.
Generally, POS software includes features for processing payments and managing electronic receipts, as well as tools for creating business reports and analyzing financial data.
Additionally, many POS systems are designed to be highly customizable, with options for inputting custom logos, modifying menu layouts, and creating specialized employee profiles.
Overall, POS software is an invaluable tool for retailers seeking improved automation and greater efficiency in their day-to-day operations.
Benefits Of Installing A Restaurant POS Software
Investing in a restaurant POS system can offer a wide range of benefits to your business.
First and foremost, having a modern POS system helps you to easily track essential data such as sales figures, inventory levels, and customer contact information. What's more, the right software can streamline many of your day-to-day operations, from processing payments and preparing receipts to manage customer queues and facilitating employee scheduling.
Additionally, by equipping your staff with mobile devices that are seamlessly integrated with your POS system, you can increase efficiency and responsiveness in everything from placing orders to tracking transactions in the kitchen.
Taken together, these advantages make restaurant POS software one of the most valuable tools for any restaurant owner looking to stay ahead of the competition.
FAQs: 5 POS Software Features That Are Absolutely Essential For Your Restaurant
Q 1: What Kind Of POS System Are Eateries Using?
A 1: Restaurant POS systems are comprehensive, feature-rich systems that give owners of restaurants the ability to manage their operations effectively and change course as necessary. Square, Clover, Revel, Lightspeed, Clover, TouchBistro, Toast, Shopify, Upserve, talech, and Lavu are our top selections for the finest restaurant POS systems.
Q 2: What Makes POS Software Crucial?
A 2: Because it collects information on sales, inventory, and customers, a POS system is crucial. With the help of this data, you can plan and implement marketing initiatives that will increase foot traffic to your establishment while preserving your profit margin.
Q 3: What Does A POS System Require?
A 3: The term "point-of-sale system" refers to a store's cash register. You can check out a customer from anyplace because all modern POS systems are digital. All you need is an internet-enabled device, such as a tablet or phone, and a POS app.
Conclusion
Restaurant POS software can be an extremely valuable investment for your business. It's important to make sure that you select the right features when making your purchase in order to get the most out of your investment.
We hope this article has helped you understand what to look for and given you some ideas about which features might be best suited for your restaurant. Are there any other features that you feel are essential for POS software? Let us know in the comments below!