Restaurant operations management can occasionally be difficult. The easiest solution to this is using restaurant POS software. Most of the time, you work to keep your business running smoothly by putting an emphasis on delicious food and top-notch customer service. But, a few frequent restaurant issues do surface that could seem overwhelming.
60% of your business colleagues close their doors before their first anniversary, and 80% close their doors within five years of operation due to a lack of clarity in choosing the best answer. The battle is genuine. Therefore, as a restaurateur, how can you identify and put into practice answers to these typical restaurant issues? Continue reading!
A Complete Guide: 5 Common Restaurant Problems And Simple Ways To Solve Them
Ineffective Staff Management
Inability To Maintain Consistency
Lack Of Usp And Online Presence
Inability To Make The Right Decisions
Absence Of Automation
Ineffective Staff Management
Ineffective staff management is a typical issue in restaurants that can result in a variety of other difficulties, including poor leadership, high employee turnover, and low productivity. Several things, including poor staff alignment with company objectives, poor communication, and insufficient training, can contribute to ineffective management.
Poor staff management leads to terrible customer service, which can affect your restaurant's reputation and possibly new customers who make their judgments on internet reviews.
Solution
You must make sure that your staff members are content and eager to work. Here are some pointers for putting into practice efficient staff management:
Make sure that each employee understands their role's responsibilities and critical targets. Be sure that you are clear enough about their duties and that they are in line with your company's objectives.
Assist your workers in upskilling their work by giving them extensive job learning and training.
Communicate with your employees and give them a chance to speak and express themselves. This will create a happy and productive environment.
Make sure your staff members are aware of the proper etiquette to follow when speaking with clients.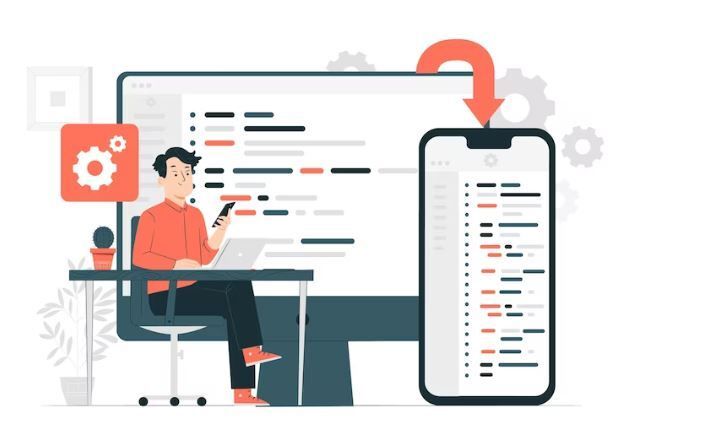 Inability To Maintain Consistency
Another problem that frequently occurs in restaurants is the failure to maintain consistency in the quality of the cuisine and the cleanliness of the establishment. Sanitation and cleanliness have become essential in every part of our life in the context of the COVID-19 pandemic. Lack of hygiene is one of the worst prevalent issues in restaurants, and keeping a clean restaurant is now expected rather than an exception.
To increase sales and please your patrons, your restaurant must be spotless and serve delectable food. Planning ahead and paying attention to every last detail are necessary to taste your cuisine just right. Your clients will rush to someone who offers delightful treats if your cuisine continues to be boring and flavorless.
Solution
Use the following tactics to maintain consistency in your restaurant:
Create your menu so that it includes meals from your specialty that are flavored strongly. If you enjoy Arabian food, for instance, make sure your menu has shawarmas, biryanis, and kebabs.
As well as providing them with the recipe material that details the components and procedures to be followed.
Be sure you train your chefs and kitchen staff on the right methods for producing each menu item.
Make sure that your restaurant complies with all the guidelines established by the relevant authority, which in this case is the Food Safety and Standards Authority of India (FSSAI).
Cleanly sterilize your kitchen areas, utensils, and equipment. Make sure you have adequate ventilation and drainage and implement appropriate methods for cleaning the restaurant.
Teach your team to often wash their hands, to put on safety glasses and gloves before entering the kitchen.
Use cutting-edge technology to offer a contactless eating experience, such as contactless ordering, digital payments, and QR codes to scan menus and submit feedback. You can use Digirestro's restaurant POS software for this. It will make your restaurant like heaven and so easy to manage.
Lack Of USP And Online Presence
In today's dynamic economic market, every corporation requires a unique selling proposition (USP) and a sizable internet presence. Restaurants must distinguish themselves in order to stay competitive, especially when there is fierce competition. It might not be sufficient to only offer delicious meals and first-rate customer service.
Without an online presence, your business would not be visible to the millions of consumers who spend time browsing the Internet looking for somewhere to eat or place orders. Without a USP, your restaurant's offerings will also lack the intrigue that draws customers, which will decrease foot traffic and customer loyalty.
Solution
Here are some ideas to help you market your restaurant differently and establish a strong internet presence:
Recognize the demands of your clients and come up with inventive ways to connect your offerings to those wants. They might require more comfortable sitting, for instance.
To manage all of your restaurant business digitally and on your smartphone, use a restaurant POS system.
Develop a thorough digital marketing plan. To reach more consumers and increase brand exposure, combine sponsored and organic media.
Develop your own online ordering website and app. Also, this will reduce your reliance on outside food aggregators.
To improve visibility in your area, add your business profile to Google Business Profile.
Provide discounts and other benefits to entice food influencers and bloggers to promote your business.
Inability To Make The Right Decisions
It's important to be aware of your restaurant's performance. You won't be able to understand your daily activities without these figures. You must set metrics to evaluate the performance of your restaurant, such as the amount of money you make on a given day, the quantity and quality of the inventory you now have, your production schedule for the coming week, and the price you pay for ingredients. All of this can be done easily with the help of restaurant POS software.
A restaurant's operations are all interconnected in a chain reaction that affects how well the business is doing overall. Your every day operations would become chaotic without these figures, and you would lose track of your investments and expenses. As was already indicated, personally tracking these indicators is a painstaking approach.
Solution
You must rely on the reports produced by your restaurant POS software to get rid of the confusion and avoid making snap decisions. Here are a few studies that will help you understand things better:
Excellent sales statistics help you predict your production and offer insights on your best-selling products depending on the category, payment type, and time of day.
You may determine your profitability and understand how much you spend buying and preparing your menu items with the use of ingredient and food cost statistics.
Reports on inventory management give thorough details on your existing stock, adjustments made to stock quantity to stop theft, and ingredient freshness.
Absence Of Automation
Your reliance on manual work increases dramatically in the absence of automation. Although the prices of labor and ingredients may be calculated, the hidden cost of human error has a significant negative influence on the bottom line.
One of the most prevalent issues in restaurants is a lack of automation, which makes everyday operations difficult, particularly for medium- and large-sized eateries with the capacity to process more than a thousand orders in a single day.
It becomes very difficult to keep track of inventory and schedule purchases, and communication between your wait crew and kitchen personnel is seriously hampered. As a result, your restaurant's efficiency declines, resulting in a decline in profitability.
Solution
The answer is simple: we must acquire what we lack. Purchasing a reliable restaurant POS software enables you to regain control over your company.
Full automation increases the profitability and growth of your restaurant while significantly reducing the need for manual labor.
You will have more time due to the automation of labor-intensive operations like tracking invoices, ensuring ingredient amount and quality, delivering orders to the kitchen, and processing payments more rapidly.
Well, now the solution to all of your problems is having the Digirestro restaurant POS software.
How Can Digirestro Restaurant POS Software Help?
Digirestro is a robust restaurant POS software that helps you overcome these common restaurant problems. These are some of the features that will help you run your restaurant more efficiently:
You may inspire your workers by using an interface that is simple to use and intuitive and that only needs a minimal amount of training.
A thorough recipe management module that will assist you in storing recipes, scheduling manufacturing, and maintaining inventory.
You may offer contactless dining at your restaurant with the ability to create online menus with QR codes and integration with ServJoy, an order-taking app with functionality to record and edit KOTs.
Automation of every area of your business, including invoicing, accounting, inventory, production, customer relationship management, and menu and recipe management.
Digirestro deconstructs the complexity of frequent issues in restaurants. Use Digirestro, the POS system for restaurants, to overcome all obstacles in this world of competition.
Wrapping Up
It is no mystery that running a restaurant can be challenging, yet if the right steps are taken to prevent and solve common operating issues; profits and efficiency can improve drastically. By learning more about the common restaurant problems faced by most restaurants and taking simple steps to resolve them, owners can help their restaurants succeed. Therefore, use the Digirestro restaurant POS software and rock your restaurant.